Weekly Photo Challenge: Good Morning!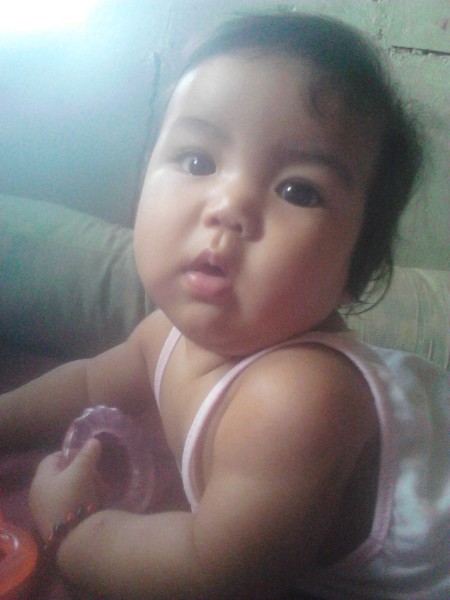 Children reinvent your world for you. ~Susan Sarandon
This is how my mornings have been looking like in the past seven months or so. (Or much lesser when you just count the days when she already knew how to lie on her tummy.) We co-sleep with the baby since it is much easier and convenient to nurse (before) and feed during nighttime and also because of the lack of an extra room in the house. Co-sleeping is a norm in our country. Beautiful mornings don't always have to be greeted with a crying (or worse, wailing) baby. They may be greeted at times with one talking – or more like gurgling and cooing. The baby is usually the one who wakes me up sometimes when she feels hungry or when she's already playing with her toys just above her pillow. When I finally have the strength to get up from the bed, I start preparing myself for the day. After eating breakfast, I usually prepare her pre-measured powdered milk, clean and sterilize the feeding bottles and then fill them in with water (this is the case recently after the big diarrhea bout). Then, I would prepare her bath tub and warm water and her food as well. Until about a month ago, she is usually done with bath when it is time for me to leave the house. Recently, she takes a bath much later, when the air is warmer outside. Hmm, I could say most of my mornings are beautiful especially when I'm holding my little sunshine around and most especially when she's feeling fine and not crying. Hahaha. I do all preparations – both hers and mine – all in a little under an hour. Am I not a super mom that way? And then that bittersweet moment – it's time to say goodbye to my little sunshine – mommy has a long day ahead at the office. See you again tonight in bed! I love you! ____________________ The Daily Post's Weekly Photo Challenge: Good Morning!
 MORE AWESOME READS