Are you ready to bring the kids?
Get our 10-page guide on traveling with kids around the Philippines!
PLAN YOUR NEXT FAMILY ADVENTURE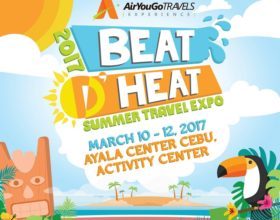 I don't usually post travel news here but I'll make a few exceptions for the real good ones. On its fifth year already, Air You Go Travels is yet again hosting the Beat D' Heat Summer Travel Expo. This time around, their theme is #BeatTheHeatPilipinas and they are...