The High Cost of Waiting to Invest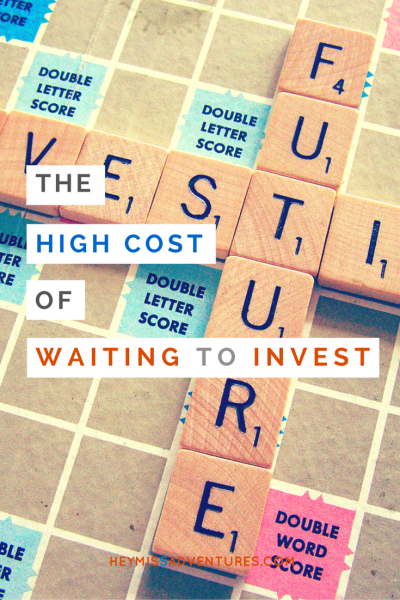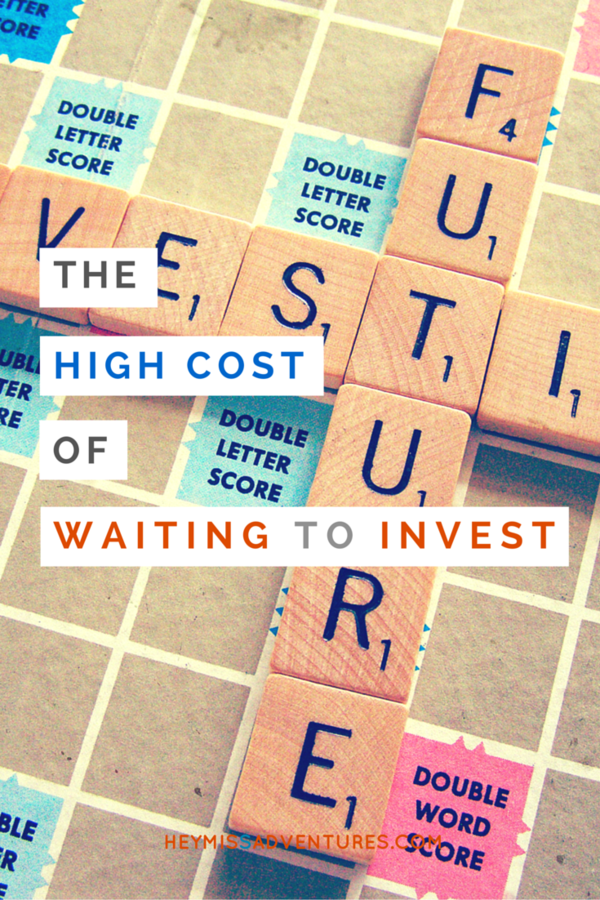 Are any of these lines familiar to you?
20s: "Save?! But I just got the taste of receiving my very own paycheck. Why not splurge it first? I'm still young anyway."
30s: "Save?! I still have a wedding to pay off. (OR: Baby's needs are too expensive, there's no room for that for now.) Maybe later?"
40s: "Save?! There's two more years of school to take care of tuition and allowance. And a college student soon. Later!"
50s: "Save?! There's still a big lump of the mortgage left to pay. And a few years for this car, too. I swear this is the last of it."
60s: "Save?! Hello, I now live on this measly government pension. How am I supposed to save when it's not even enough for my maintenance medicine?"
If you find yourself in familiar waters – and have no plans to change your situation anytime soon – then you could be treading a dangerous path.
Saving is essential – for emergencies, for big purchases like a house and lot and a car, for college education and for retirement. Unless, of course, you would want to be a freeloader to your child (who, by the way, already has his/her own wife and kids).
You wouldn't want that, would you? Doing so would simply create a never-ending cycle of poor financial planning for generations to come. And guess what – it all started from you.
But, if you still have not made up your mind about investing (or saving) just yet, here is a table that could totally change your mind.
Do you know how many millions of potential passive income you waste by simply putting off saving? The figures I am going to show you, by the way, is based on real data in the past.
Now, let's say you decided to invest 1000PHP (~23USD) every month in a mutual fund company since 1997 until 2014 – how much have you actually earned? What if you put it off a year and started in 1998 instead.
Or five years and started in 2002? (The calculations actually started out in 95 but something went wrong with my spreadsheet so there, I am late by two years already. Haha.)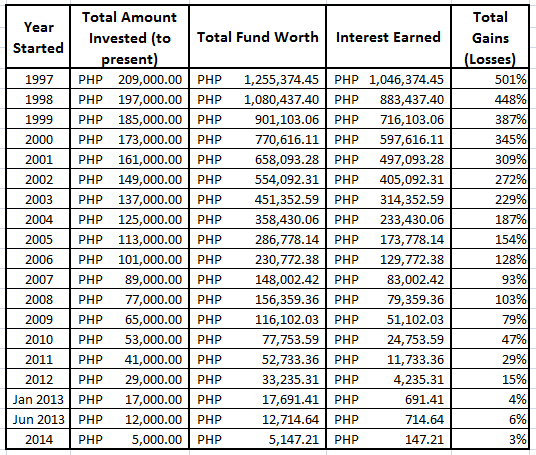 Just look at the figures to see how much your loss has been. Pretty expensive right?
Can you ever imagine any other place where your money does not only double but grows up to five times (500++ percent) its original amount? And guess what, that's just for a minimum of 1000PHP each month.
What if you actually doubled that amount for some months when you had overtime pay or even added ten times that amount for when you received your bonuses? What if you actually increased your minimum monthly investment along with the growth of your salary?
RELATED READS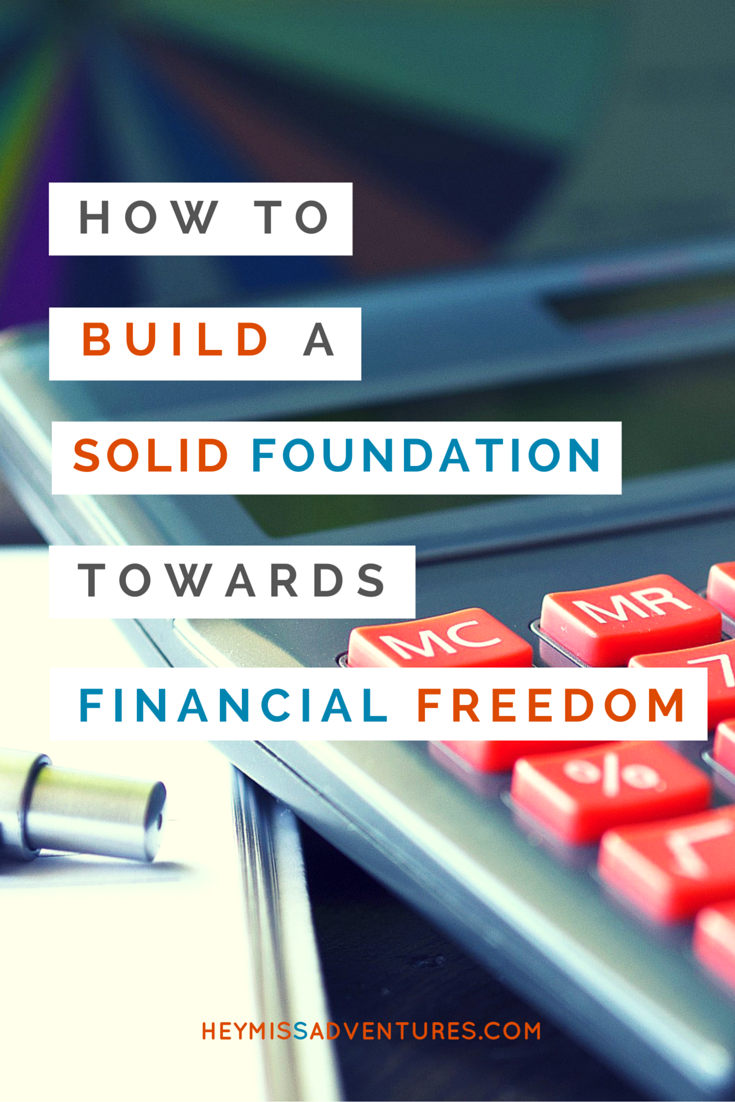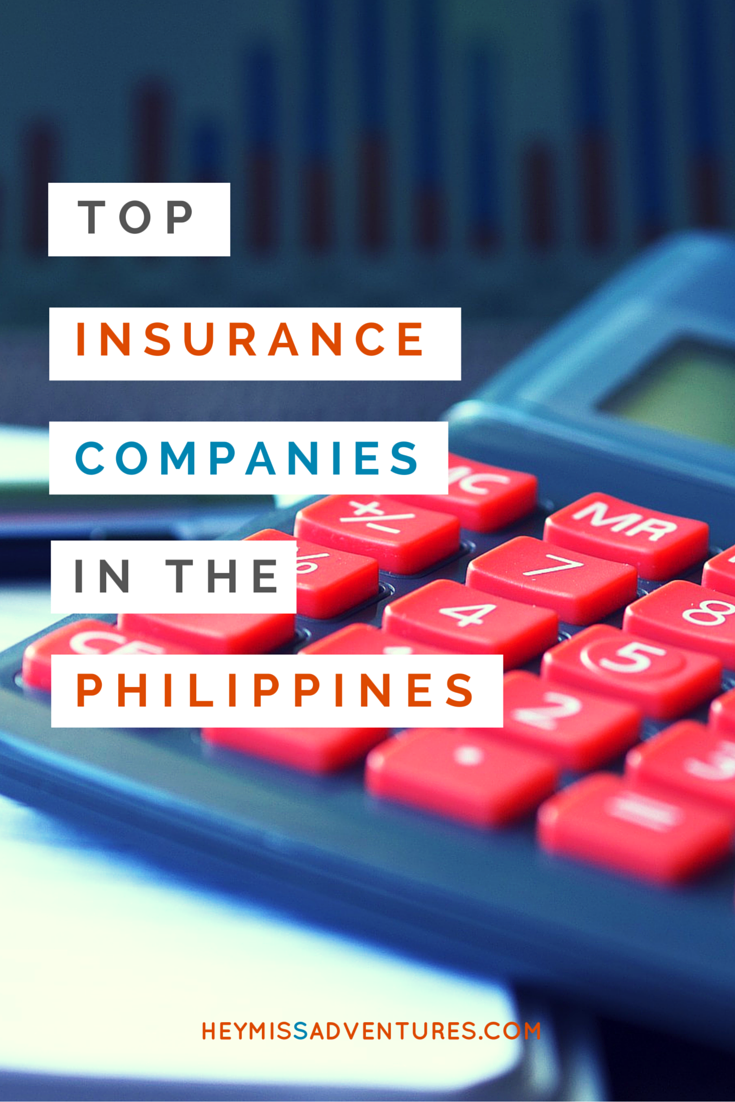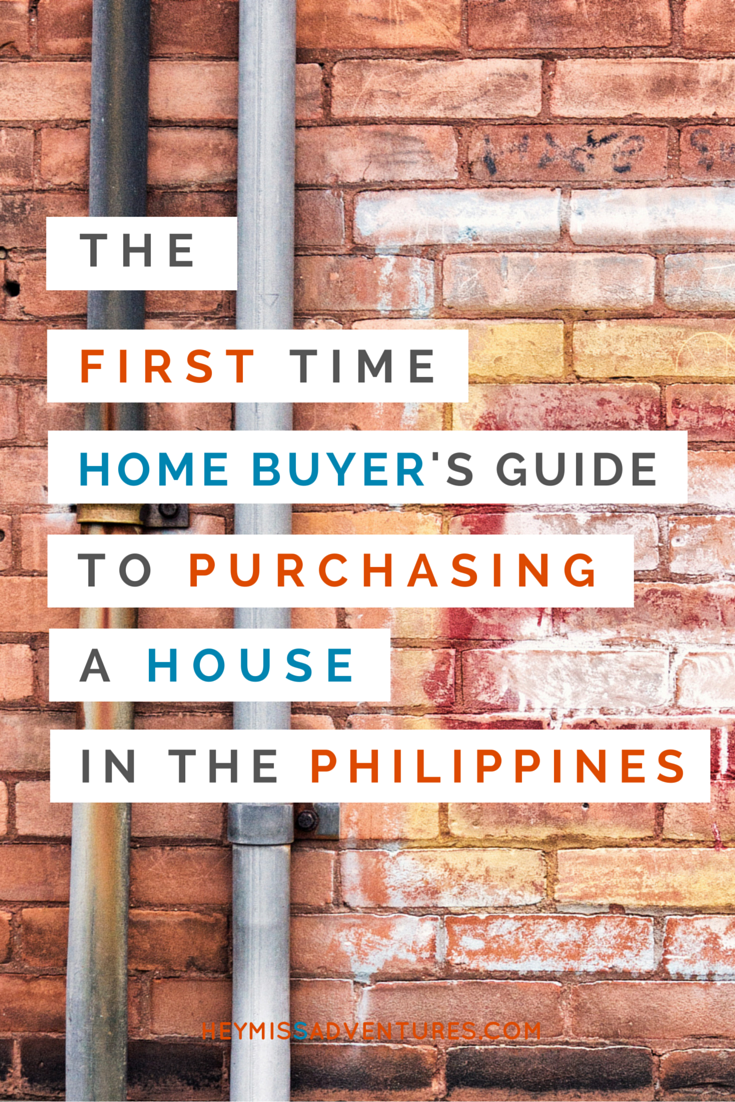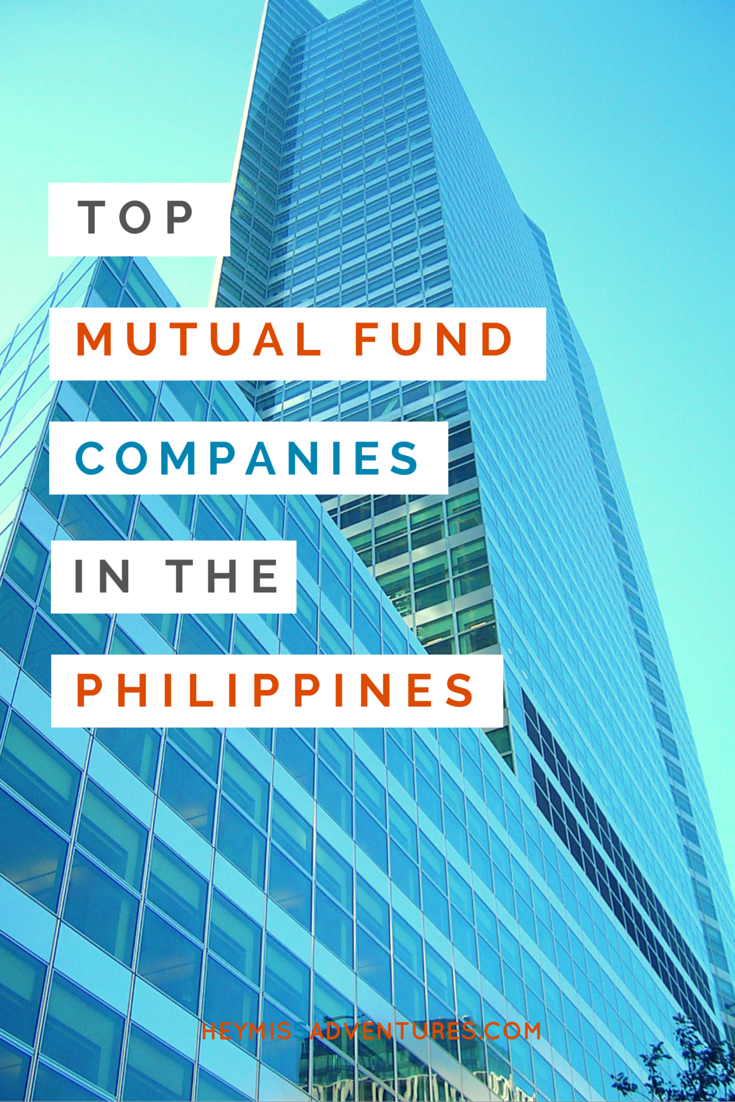 It can be a little heartbreaking to think of the millions that have slipped your hands but there's not much you can do about it anymore. Unless you start saving today.
Will you allow millions more to slip your hands with every passing day?
I suggest you don't.
While money may not be the key to happiness, it certainly is a wonderful tool that could help you get to that. If you never have to spend a single second in your life thinking about where your next peso would come from then you have more time to relish a lot of experiences and memories with family, friends and loved ones.
**Data from the table comes from actual NAVPS for PEMI's (Philequity Management Incorporated) equity fund. All NAVPS were taken for every 25th of the month (or whichever is the nearest preceding it), assuming that a person allocates 1000PHP of his/her monthly salary every time it was received.
You may check out the excel file here for the NAVPS being referred to. To check out the historical NAVPS of the fund being used, you may check out this site.
XX
Pam is an outdoors-loving millennial momma who loves to hike, trek and camp in the beaches and mountains with her partner and their 3-year-old daughter. When not exploring the great outdoors, she moonlights as a freelance writer specializing in the travel, parenting, personal finance and digital marketing niches. You can also follow her via social media: Facebook, Twitter, Instagram and Pinterest!