I love DIY. Well, okay, I'm a frustrated DIYer who couldn't seem to get my projects right for most of the time. Anyway, when I heard about Bloominous, I was enthralled by their concept that, compensation aside, I answered with a resounding Yes! (if that is applicable in email) when they asked me to write a little something about their company.
Frustrations
You see, I have been in a domestic partnership with my daughter's dad for about two years now. Sure, we do have plans about getting married one day – but definitely nothing immediate. I guess there's something about wedding bells that gives me the jitters or something. Or probably because I want it all perfect this time around. In fact, I want to be in-charge with everything (in my power) about the wedding and I want it to happen in my own backyard. A house with a big yard is yet to be crossed off our list though.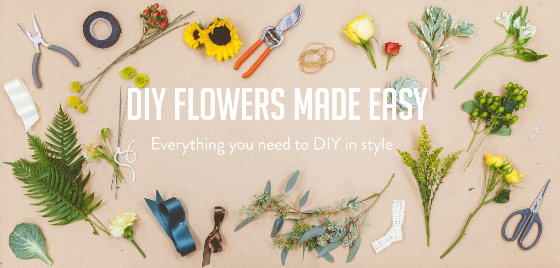 For the Bootstrapped
Obviously, one of the main reasons you would want to go for DIY flowers on your wedding – or on any other special occasion for that matter – is the savings! Bloominous can provide around 30% to 50% savings on the event's floral budget so you could use it for more important priorities or you can keep it for future use as well.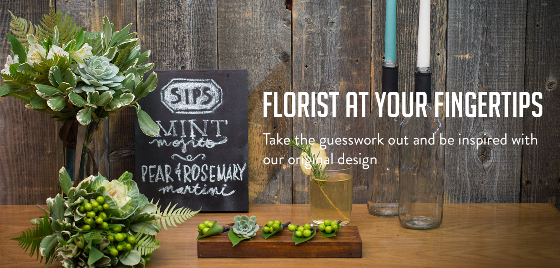 Savings is actually one of the motivators for Bloominous' founder Richard for putting up the company. The $2000-$4000 average cost on floral arrangements alone were way beyond the expected $500-$1000 floral budget for their wedding. Now you wouldn't want to cancel out that special event just because you ran out of moolah, right?
For the DIY Goddess (Or Not!)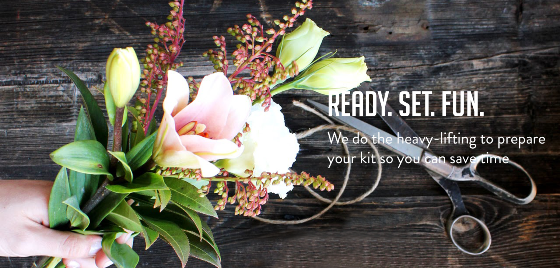 Then, there's also the DIY trend which is especially fascinating for the brides and homemakers who love to create new, beautiful things from scratch. But, if you are not that well-versed in the DIY world (like I am), would you let that stop you from getting your dream wedding?
Of course not! Bloominous helps brides do away with the hassle of having to select, source, design, make and even deliver (to the event location) the beautiful wedding flowers. Instead, blooms that have been prepped – meaning cut, de-thorned and trimmed – are sent out so that all the bride has to do is arrange them and add a few decorations then get herself prepared for the big event!
Professional Designs for the Non-Pro
Don't worry about your DIY flower arrangements looking substandard and flimsy because Bloominous has got you covered. You can definitely get their help not just in choosing the blooms but even the vases, favors or the themes that you would like your arrangements to have. Now isn't that neat?
Of course, you do not always have to commit yourself to the product right away especially if you haven't tried it. For those who are interested but are not quite ready to shell out a huge amount, Bloominous offers a trial kit so you could test out what they have to offer and check out your skills, too.
Yes, let's make DIY an even bigger thing and let's all have our dream wedding (or parties) complete with beautiful flowers right in our backyard!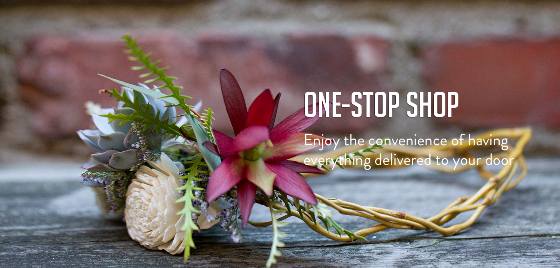 The Bloominous Promise to every customer:
Trial before commitment. Bloominous offers a trial kit at a cost for each design so couples can assess the design and DIY work involved before getting a full package.
Precise customization. Want maximum savings? Bloominous has base packages with which you can add a la cart pieces so you can fully customize your flower bundles. Get in touch with them so they can provide you with your request.
Guaranteed delivery. Deliveries are made 2-3 days before the wedding. Should the original package fail to arrive, a swat team will be sent out to the Los Angeles flower market to replicate your order and ship it out to you overnight at no additional cost. Don't worry – you will have that perfect flower arrangement on your big day.
Visit Bloominous to check out all their beautiful collections. You can also contact Richard at >richard at bloominous dot com for questions or suggestions. Also make sure to join Club Bloominous so you can get 10% off your entire order.
Now, go on and get your easy, beautiful and affordable DIY flowers!
XX
Disclosure: This is a sponsored post about Bloominous. Hey, Miss Adventures! only accepts sponsorships from brands and companies that may interest its readers. All opinions expressed are this site's own and are not influenced in any way.