Are you ready to bring the kids?
Get our 10-page guide on traveling with kids around the Philippines!
PLAN YOUR NEXT FAMILY ADVENTURE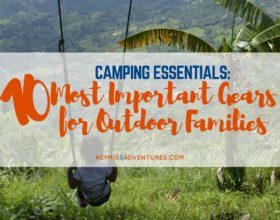 Ever wondered what items you need to start hiking and camping? Here's a quick checklist of the most basic gears for outdoor families to get you started!