About two weeks ago, modern mamas united for a fun-filled event at the Ayala Center Cebu, sponsored by Modern Mama PH (Facebook). The day started out with a yoga session, which I was not able to join in. A mommy blogger friend, Balot of Balot's Chatter, was able to almost attend (haha she was slightly late) and saw moms and their kids joining in the stretching exercises.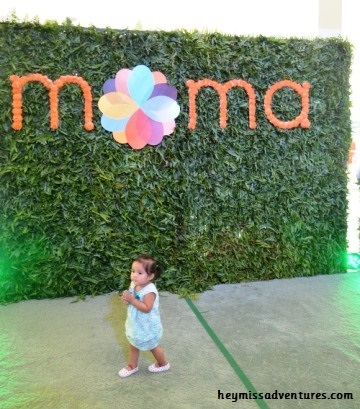 When the daughter and I arrived at the event, there were still a few mommies around. Some kids were gathered around two tables that had coloring materials so we decided to join in on the fun. I was drooling over all the colored pens and crayons from Stabilo.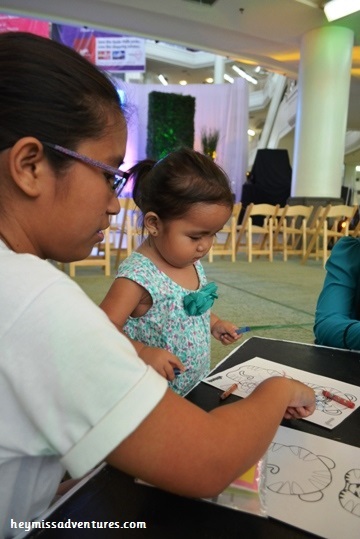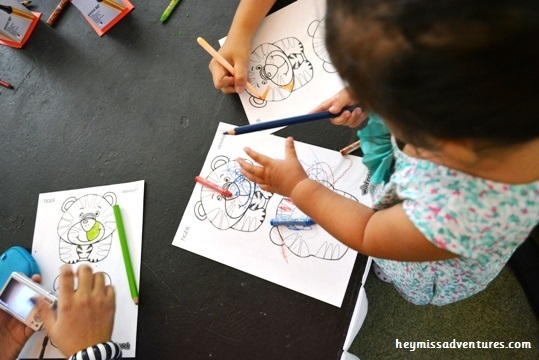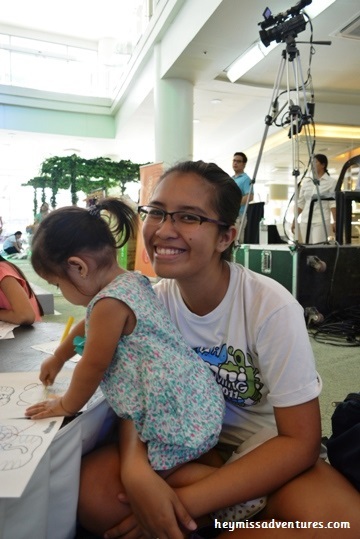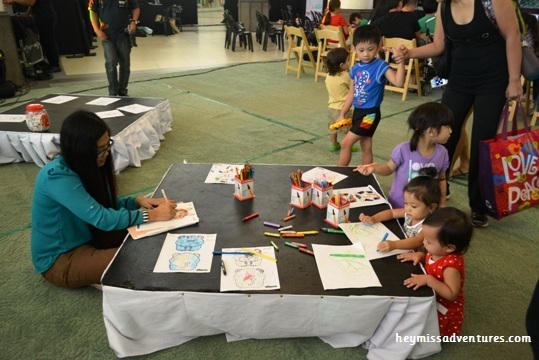 There was also a photographer making rounds so we got ourselves a free photo from the event. Yay!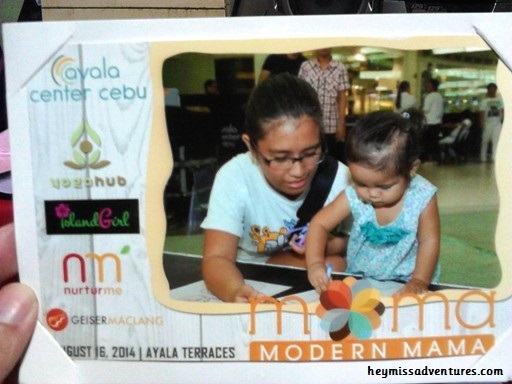 We also gave in to the photo opp to showcase our finished product.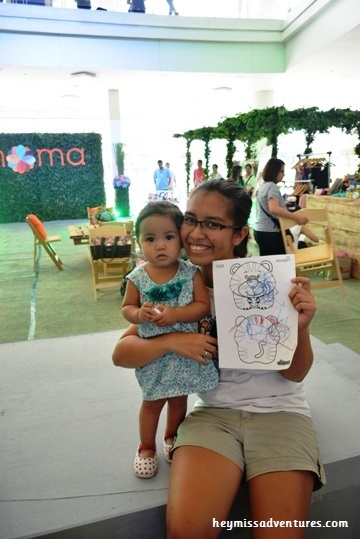 About half an hour later, the stage was prepared for the next activity. Celebrity chef China Cojuangco was going to do a short demo on creating easy-to-do toddler snacks. They're also good for the big kids as well as the mommies and daddies!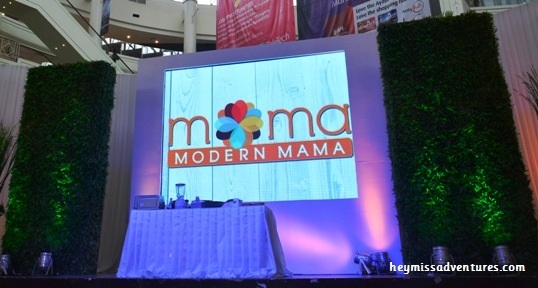 The cooking started (and that was when I met Mommy Balot who approached me – yay! – it was my first time to meet a fellow blogger) but the little one couldn't wait to get her fill.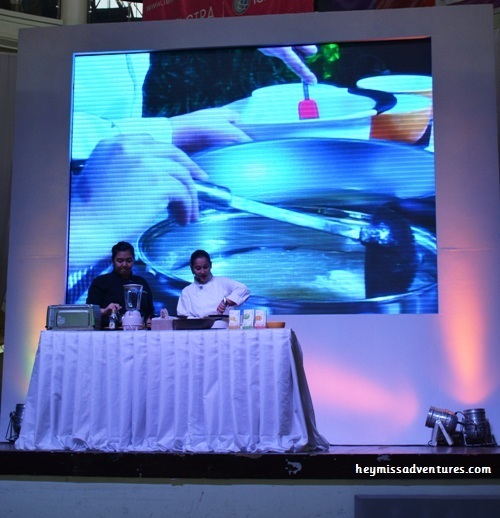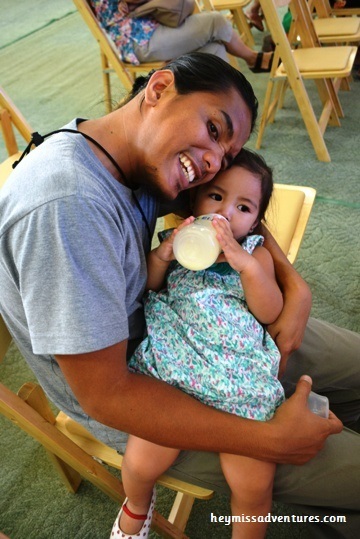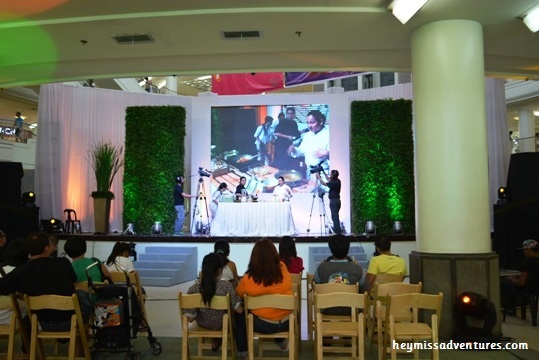 She eventually went back to the coloring area while I tried to listen hard to China's recipes.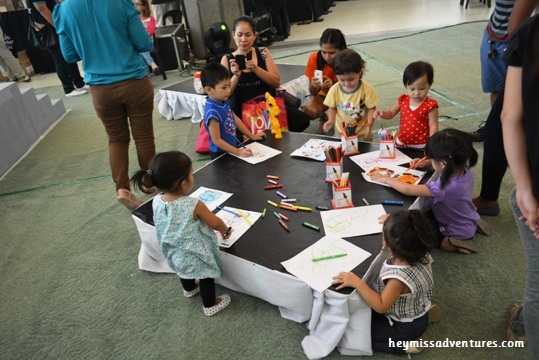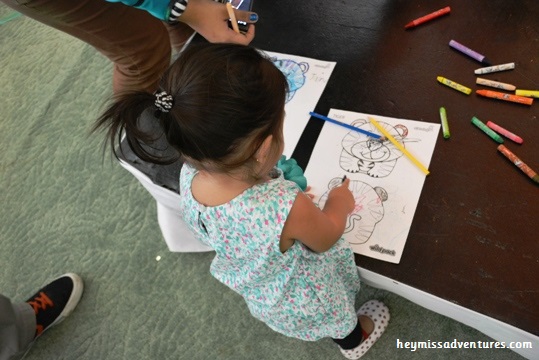 China made some croquettes made of breaded mashed potatoes, a sweet corn-carrot soup (I forgot the other ingredients) and a dip made from malunggay (horse raddish tree). To make the snacks even healthier, they were added with some dried vegetables from NurturMe.
Aside from the yoga and coloring sessions plus the cooking demo, Modern Mama PH (or Moma) also showcased some of the great products that they offer. Some of the products they have (organic snacks like Happy Puffs and Baby Mum Mum) the daughter had already tried. There were also really cute clothes, shoes and even baby sunglasses! I hope to purchase those Babiators before the daughter grows out of it.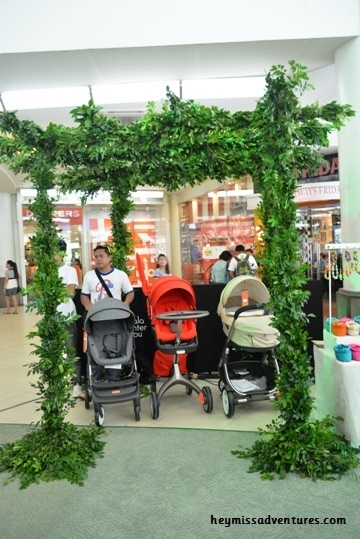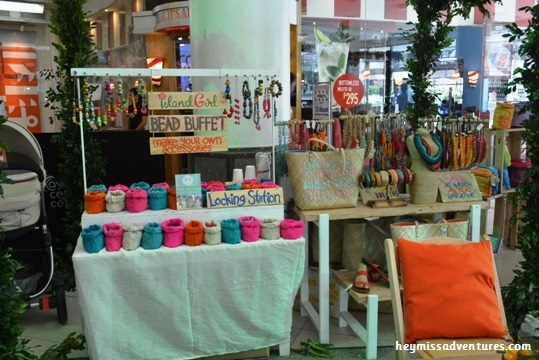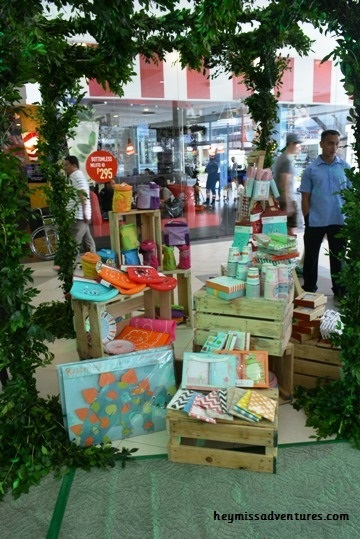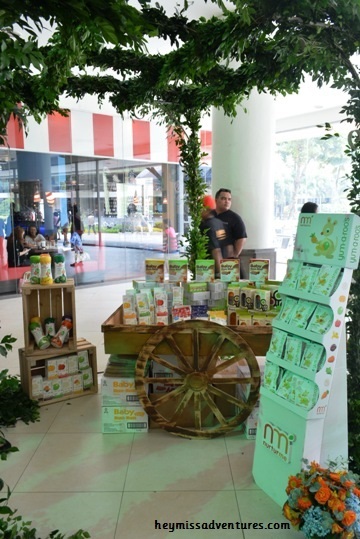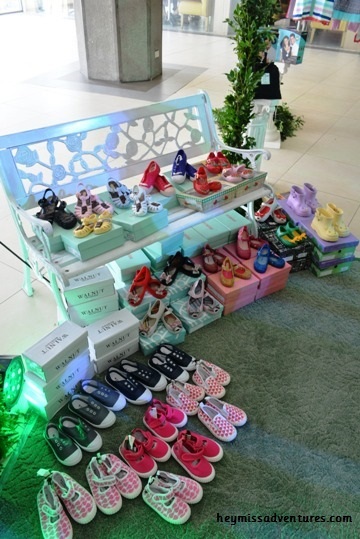 While we were looking around, someone had fun at the bench: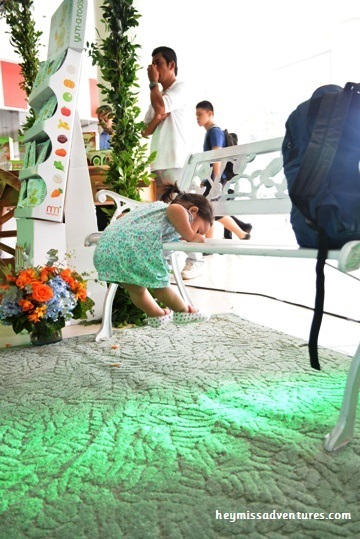 The Moma event still had a fashion show that afternoon but we weren't able to hang around for long. I was already at home doing the laundray when that started. Haha.
Anyway, we all had fun (including the partner who met us there from work) at the event and had a great time munching on China's delicious snacks, too.
We were also given out freebies for joining the event. We haven't used them yet except for Cycles which we used to wash the daughter's clothes when she was still a few months old. It was very fragrant and also made the clothes really soft.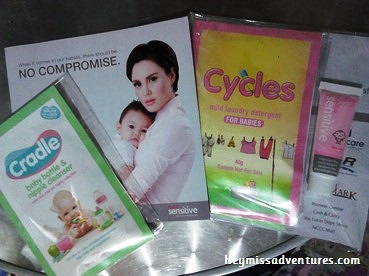 Til the next Moma event! Bye!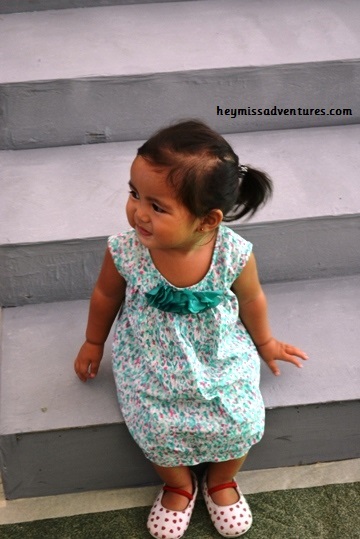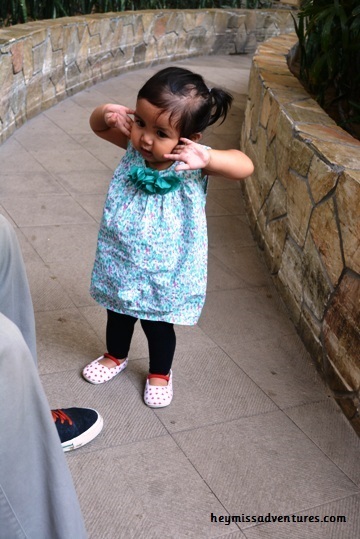 XX