What You Need to Qualify for a Home Loan in the Philippines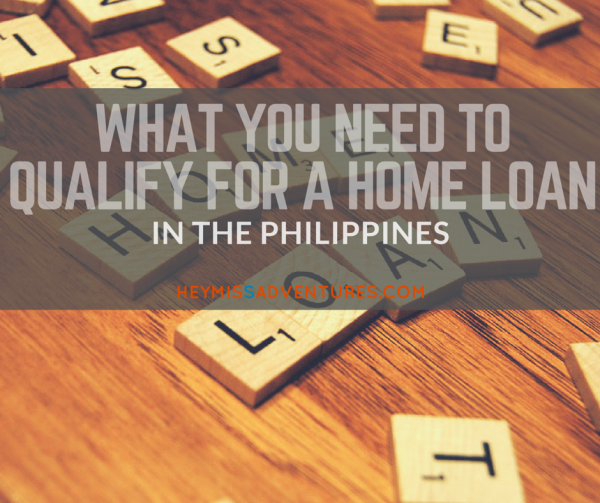 Hello, hello!
I've obviously been struggling with schedules here on the blog but hopefully Finance Fridays (haha, I stole this idea from a former colleague/friend(ish?)/fellow mommy blogger) will be a thing here.
Anyway, I wrote about the process of purchasing a house via a developer a few months ago. It was a tough process and I'm glad it was over although the payment isn't just yet. We're currently around halfway through our equity and it's been a struggle.
We're already paying for our home loan for nearly a year now and just in case you were wondering if you also qualify for a loan (regardless if you need it to purchase a house and lot, a house, for renovation and so on), below is a useful guide brought to us by our friends from Pueblo De Oro Development Corporation.
Trivia: Pueblo de Oro was our first choice but we were itching to move in and the 2018 turn-over target was too far into the future for us. I was totally drooling over the corner lots which can be expanded. Oh, glorious, glorious house! Perhaps…one day.
So without further ado…
---
Owning a house in the Philippines is never easy and would cost a fortune. Fortunately, several financial institutions are offering flexible home loans to cater each Filipino's individual needs  and paying capacity.
Pueblo de Oro Development Corporation, one of the country's prime real estate developer created an infographic about the specific qualifications and requirements of home loans available in the country to help you as you embark on a new life journey.
Are you ready to take on the ride towards owning your very own house?
Share your journey below!
Pam is an outdoors-loving millennial momma who loves to hike, trek and camp in the beaches and mountains with her partner and their 3-year-old daughter. When not exploring the great outdoors, she moonlights as a freelance writer specializing in the travel, parenting, personal finance and digital marketing niches. You can also follow her via social media: Facebook, Twitter, Instagram and Pinterest!