DigitalPro Bootcamp: From Hobby to Professional Bloggers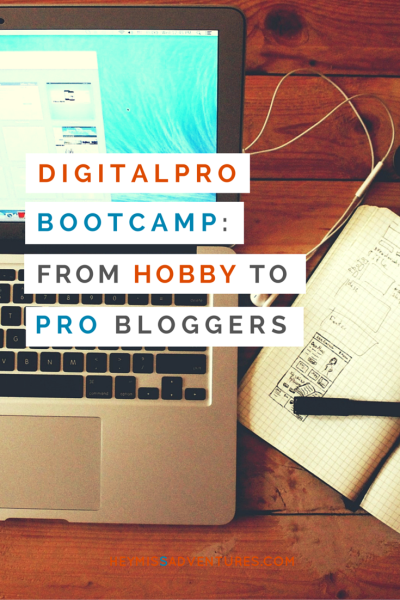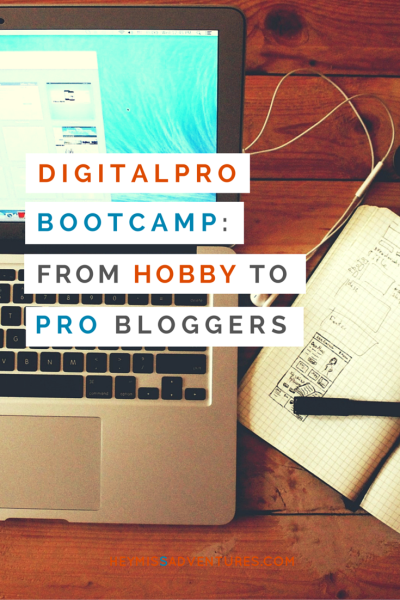 Blogging is no easy task and I can totally attest to that. I've created a gazillion of those online diaries since my college days but never got around to sticking to one. I finally decided to stay with this online home since August 2013 but it hasn't been easy either.
Even if you have a knack for putting together words and make them into coherent thoughts, putting yourself out there and getting your message across is hard work. Many people think that blogs are nothing more than a collage of pictures and captions but it really isn't. In fact, the entire process is something I've yet to master from brainstorming, drafting, taking pictures and editing, proofreading to promoting and sharing it to social media.
The truth is that I've been wanting to build my blog and grow it into a business brand that I can be proud of and boy, was I glad that our local blogging community, the Cebu Blogging Community, decided to hold a Digital Pro Bootcamp for Professional Bloggers.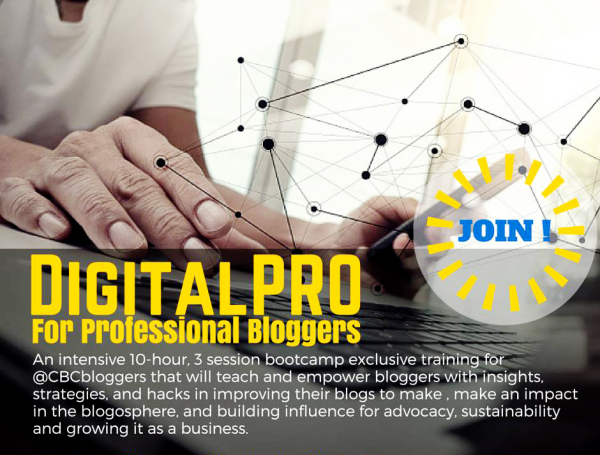 The bootcamp is a 3-session, 10-hour workshop that is conducted FREE and EXCLUSIVE to CBC bloggers in order to turn them from hobby bloggers to pro ones.
I've only been a member of the community since September 2015 and I've seen a lot of changes in terms of my blogging 'career'. I immediately signed myself in — I knew this was just the tip of the iceberg of all the awesome things I could get out of being an active member.
But, of course, blogging won't be complete without Internet access which is why the workshop has proudly partnered with Globe Prepaid to make sure all those social media and blog post assignments get published on time, every time. Each participant gets to receive these essential blogging tools:
One Brand New Globe Tattoo Dongle
PHP1,000 worth of Globe Internet surfing load
PHP500 worth of Globe load
Dinner and snacks on each of the session
You know, I'm pretty excited about growing my blog and doing something really serious about it. After all, it has also become my online portfolio so I want to make sure that it only has the best of the best; my credibility as a writer, blogger and, yes, even as a developer depends on it!
And oh, don't worry. If you aren't a member of the community yet, make sure to head on to the Cebu Blogging Community website to check out the details on how you can join this group of awesome people. There will be similar workshops in the future, I heard, so it's never too late to join in.
---
The Digital Pro for Professional Bloggers Bootcamp is organized and designed by eSTRAT Media for Cebu Blogging Community and made possible by Global Hub Executive Suites and Globe Prepaid.
Pam is an outdoors-loving millennial momma who loves to hike, trek and camp in the beaches and mountains with her partner and their 3-year-old daughter. When not exploring the great outdoors, she moonlights as a freelance writer specializing in the travel, parenting, personal finance and digital marketing niches. You can also follow her via social media: Facebook, Twitter, Instagram and Pinterest!
 MORE AWESOME READS