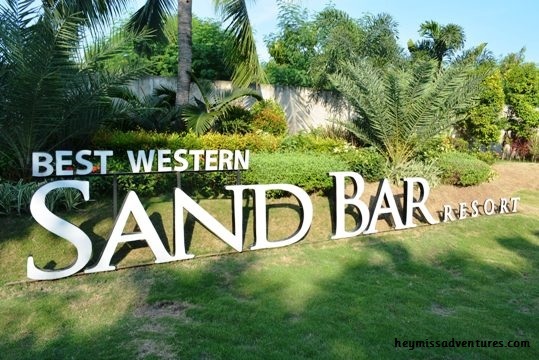 The Philippines has only two seasons: the wet and dry. It feels like summer all year round here with the so-called "summer months" of April and May referring to the hottest months of the year. Rainy season comes around July to October but it is still possible to experience very hot days during these months, especially with the climate change.
Yesterday, to bid summer goodbye (not really – in fact, the El Niño phenomenon is expected in the coming months so everybody could experience becoming parched), our office team went out for yet another team bonding, which is probably the third one that we've had this year. This time, the #DevHot gang went to the Best Western Sandbar Resort in Cordova, Mactan for some games, food and pool fun. It was a first for many of us at the resort.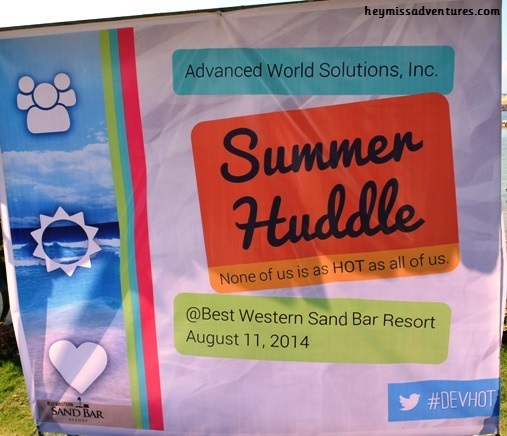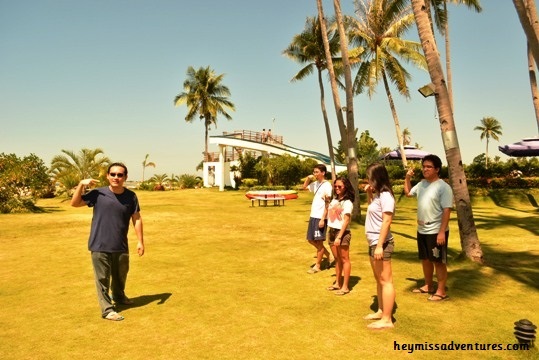 I was so excited I told the partner that we needed to leave the house by 6AM or maybe 7AM. Haha. I think we actually left around 8AM. It took us around 30 to 45 minutes to get there and I thought we were late. We weren't. The security personnel at the lobby told us that we were the first in the group to arrive.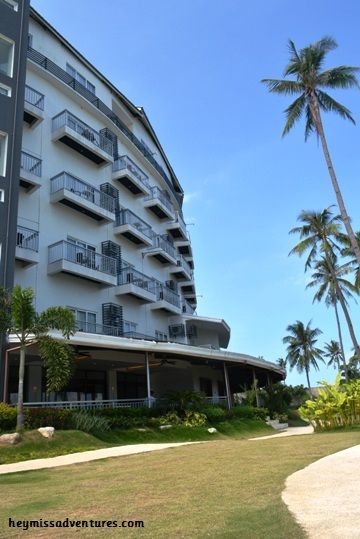 The daughter also dozed off on our way there as well as on our way home.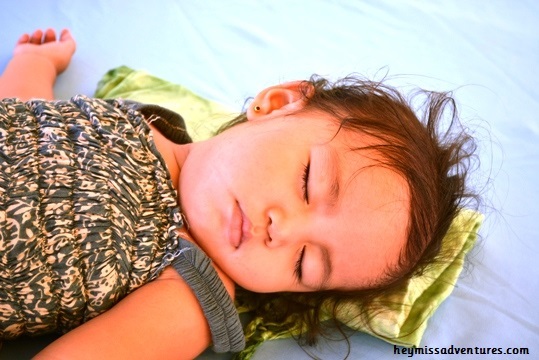 The place was beautiful and I love its beachfront, probably because I am obsessed with having large manicured lawns where our daughter could run around barefoot all day long or lie down the grass without a mat.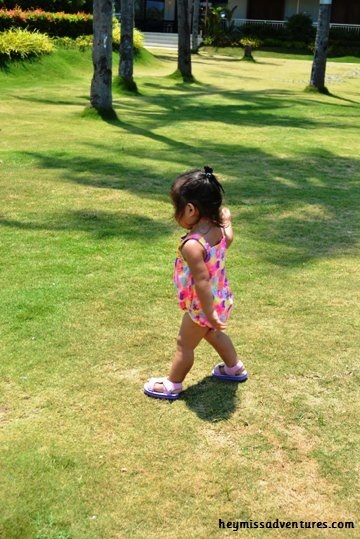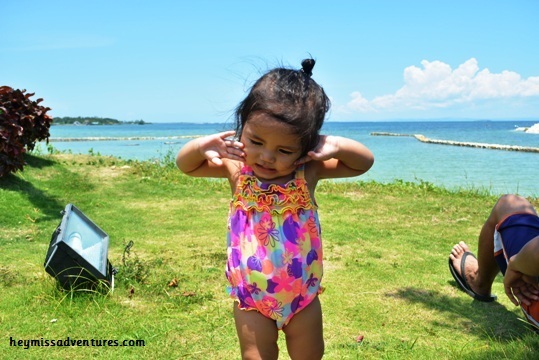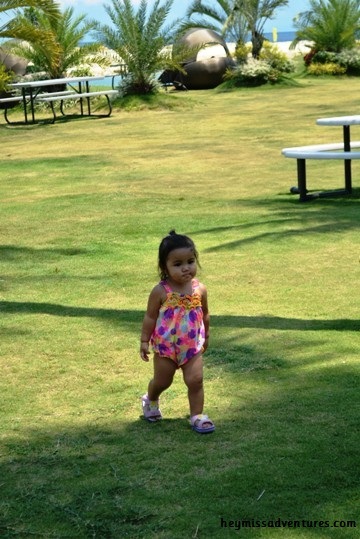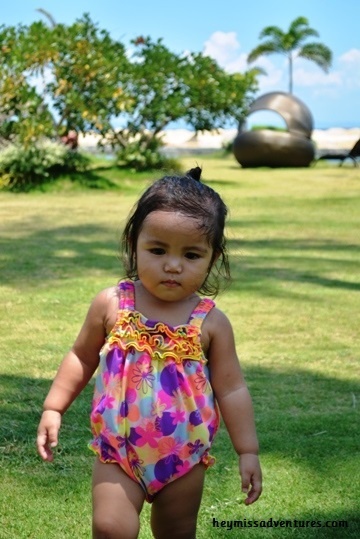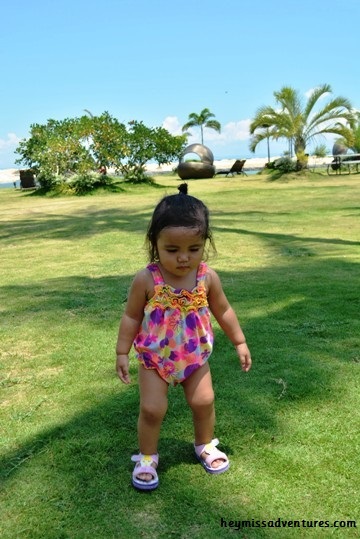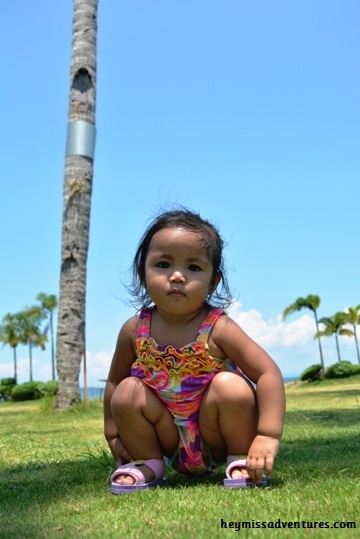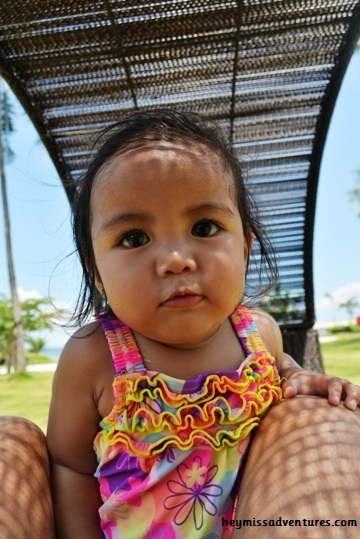 I also love their outdoor furniture which were scattered all around their huge lawn. The sun is unforgiving from around 9AM until around 4PM but the furniture provided a place to enjoy the outdoors without getting yourself scorched. Of course, there were also a few coconut trees around so you could just sit down under the shade.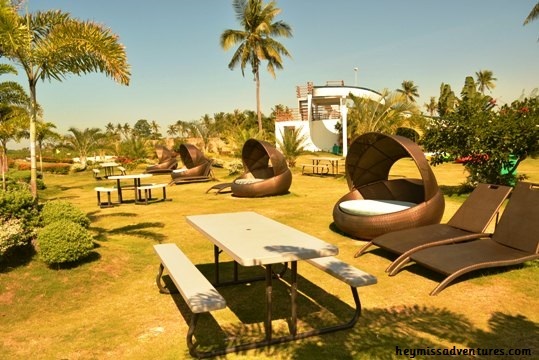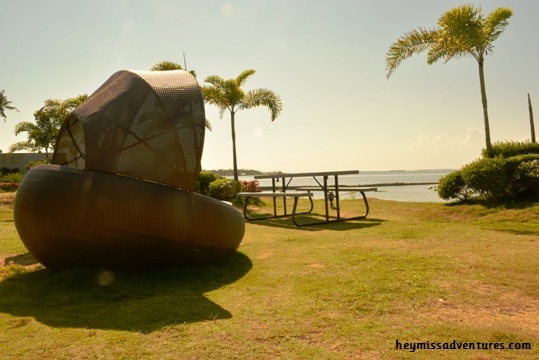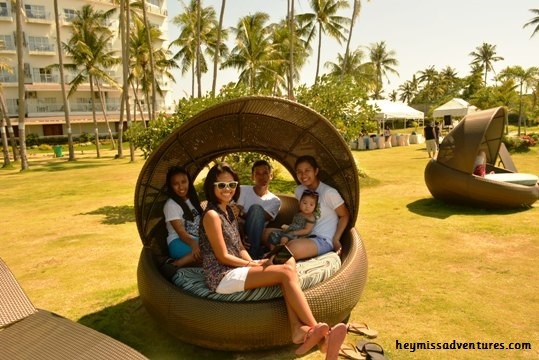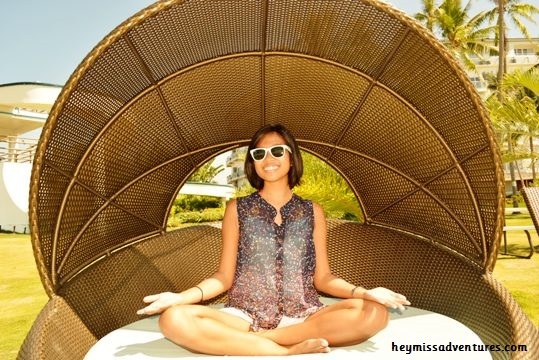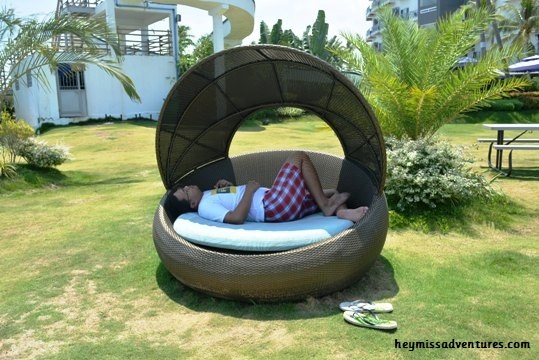 The pool is great for non-swimmers like me since it had a 4-feet uniform depth. They had two water slides available, too, but you may have to be more careful since you would drop into four-foot water which may not be that exciting. There is also a huge kiddie pool of around 2 feet. The mushroom structure in the pool allows one to enjoy the water with their small kids while staying away from the sun.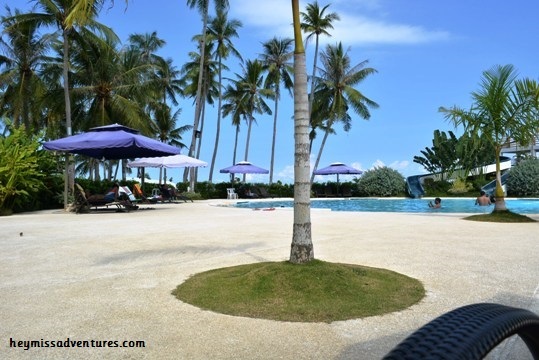 The beach is still currently being developed right now and I don't think it would be such a pleasant experience swimming there because of its rocky terrain.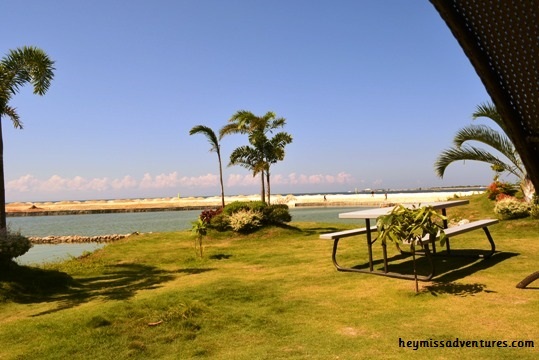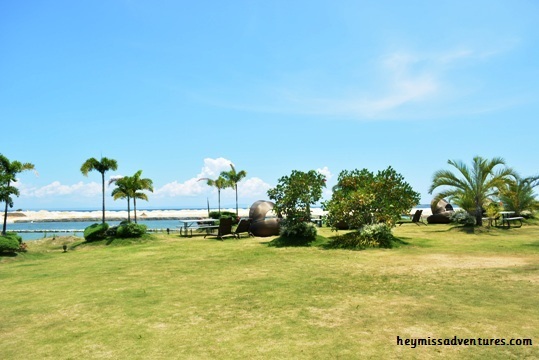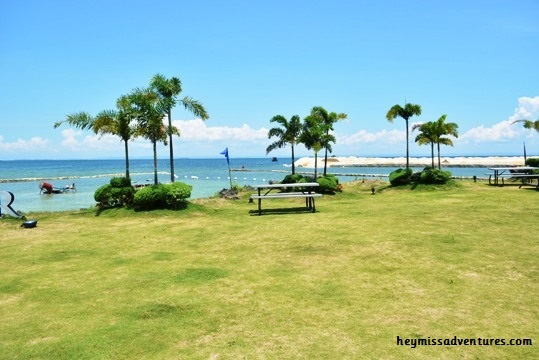 We availed of the 785PHP (~18USD) day use rate per person which already included a waived entrance fee, swimming pool and public shower room use and buffet lunch. The food was great for me. We were served international cuisine which included spaghetti and beef stroganoff (the only ones that I could remember because they tasted good). I didn't think there was a lot of food for us though- there were about 37 of us – and I wasn't able to get a serving (or a second) of some of the food. Some of my officemates commented that their food was just so-so.
Overall, our stay there had been wonderful. It's pretty obvious. Perhaps an overnight stay there would be a nice experience to try?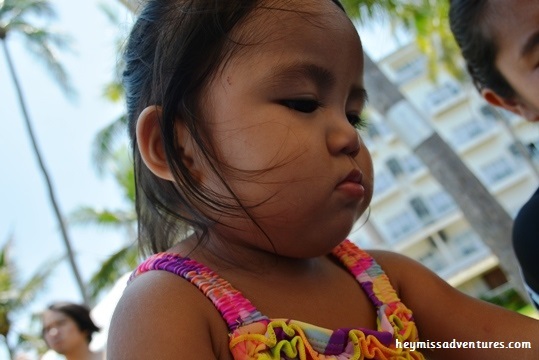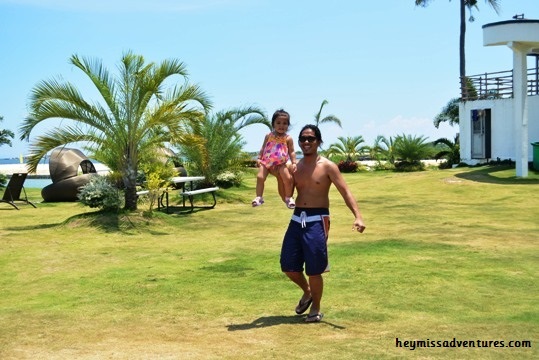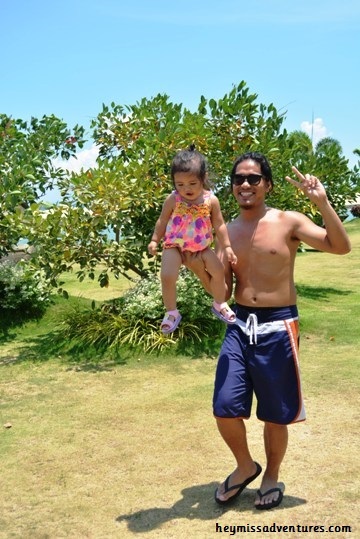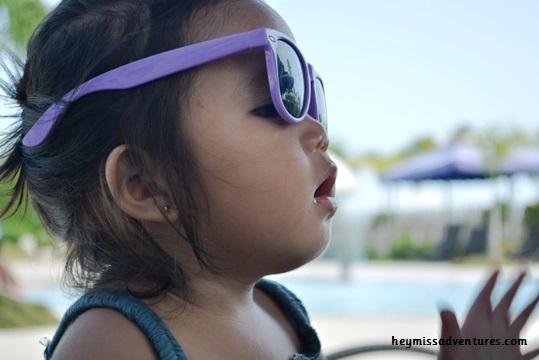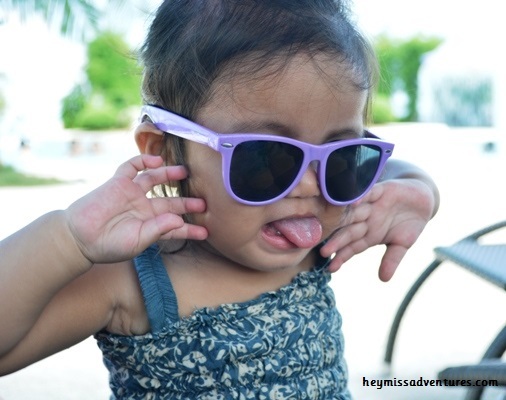 Where have you been to this summer?
XX