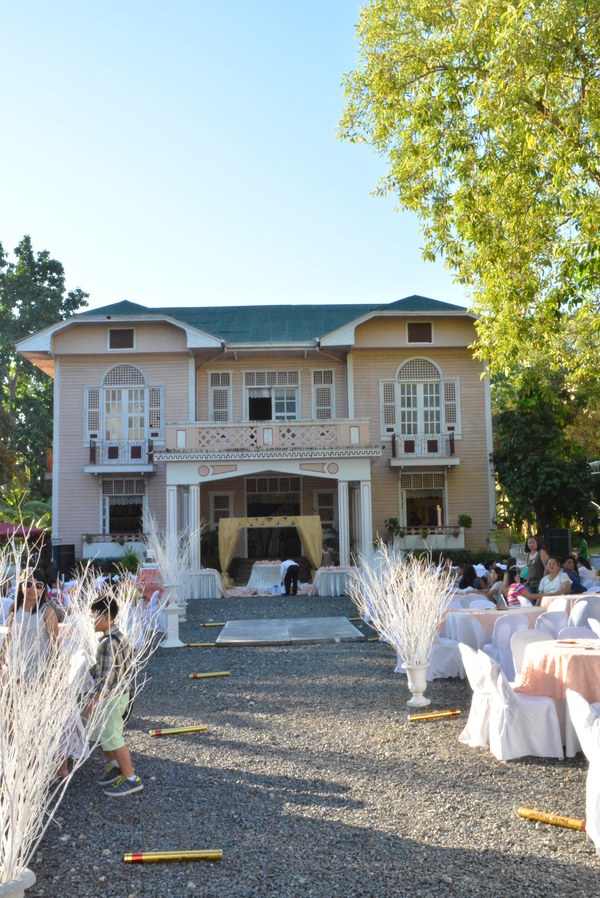 We attended the wedding of our insurance agent (yikes! that, despite warnings on befriending your insurance agents – but Filipinos…) this weekend. Their theme was vintage and, despite the partner and I not having the right types of clothes to wear, we went ahead anyway.
The groom – the insurance agent, well, financial adviser to better put it – is actually a family friend. His mom was a friend of my mom's from work. The newlyweds also decided to get my mom and dad as one of their wedding sponsors. It was a pretty awkward event, with all of us going together there, and the partner and I not having any immediate wedding plans as of yet. I felt like a wedding question could come up anytime during the entire trip (took about an hour and a half drive, one way).
Oh. And we would have not gone there if not for my support for the partner's want to practice on his photography. I was not having the best day. It was the third day of my four-day long weekend but I had sinusitis that put me to bed most of the time.
I'm not sure but it took them about seven years, probably more, before they finally got married. The groom is just a few years older than we are. And their seven-year-old son, who came to my daughter's baptism last year and kept nagging his mother (the bride) to give him a baby sister, was their ring bearer.
Anyway, here are some pictures if you might be interested. Unfortunately, the pictures came out blurry for my standards. The partner still has a hard time tweaking the settings of the camera. I have had no practice with it either – I use automatic settings even for this blog. Hahaha. Cheat!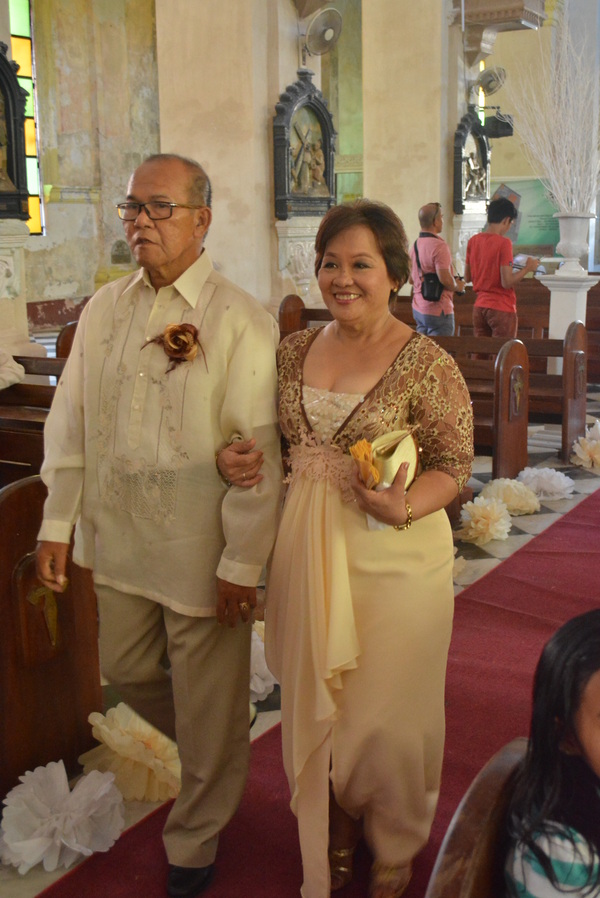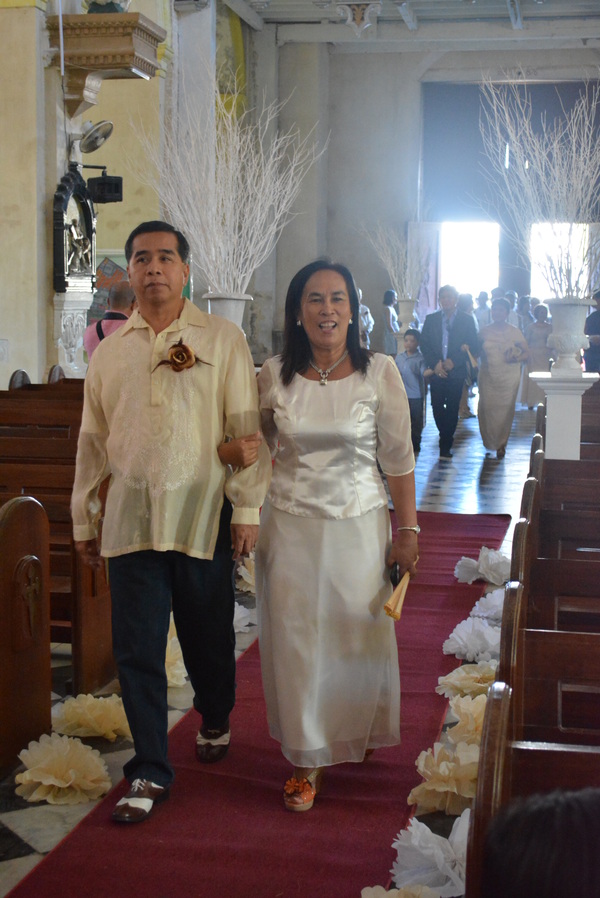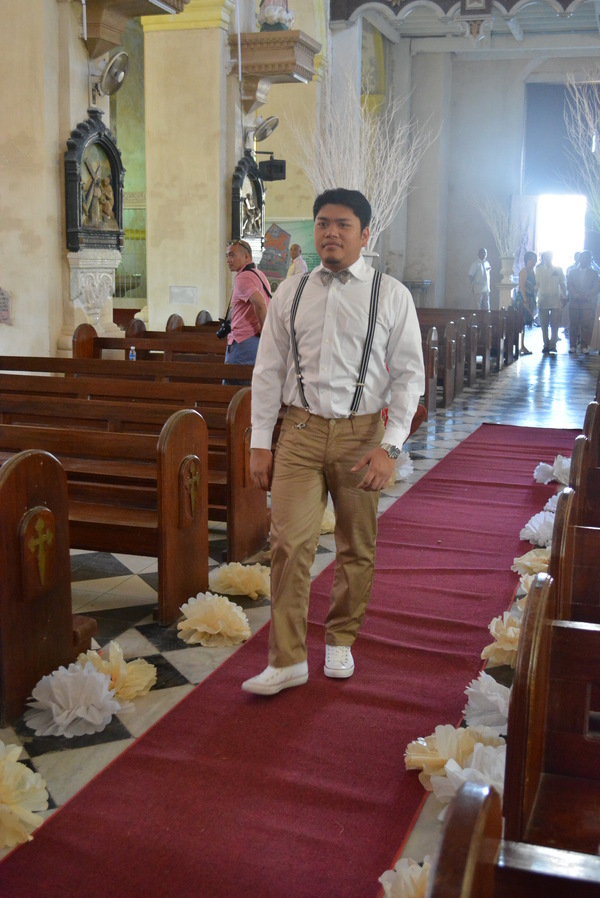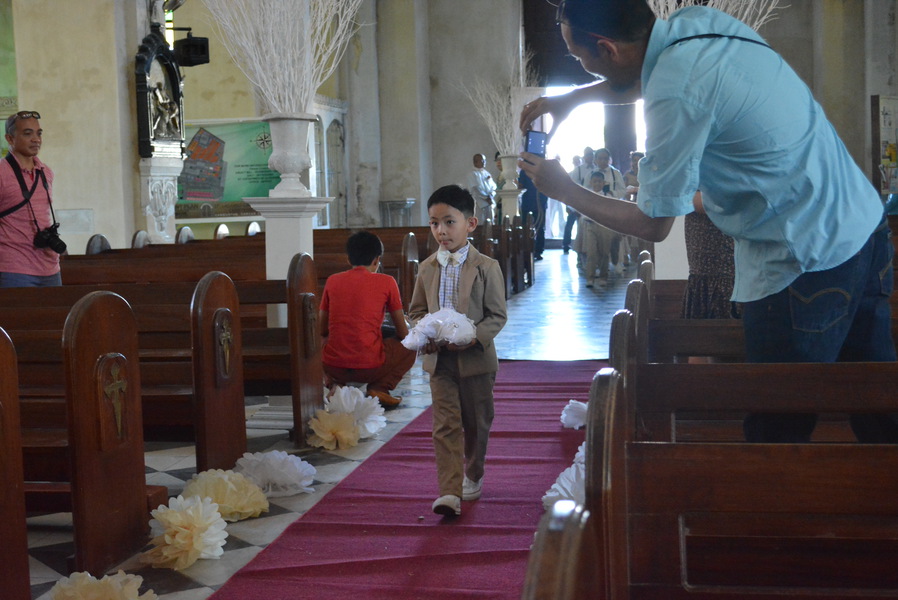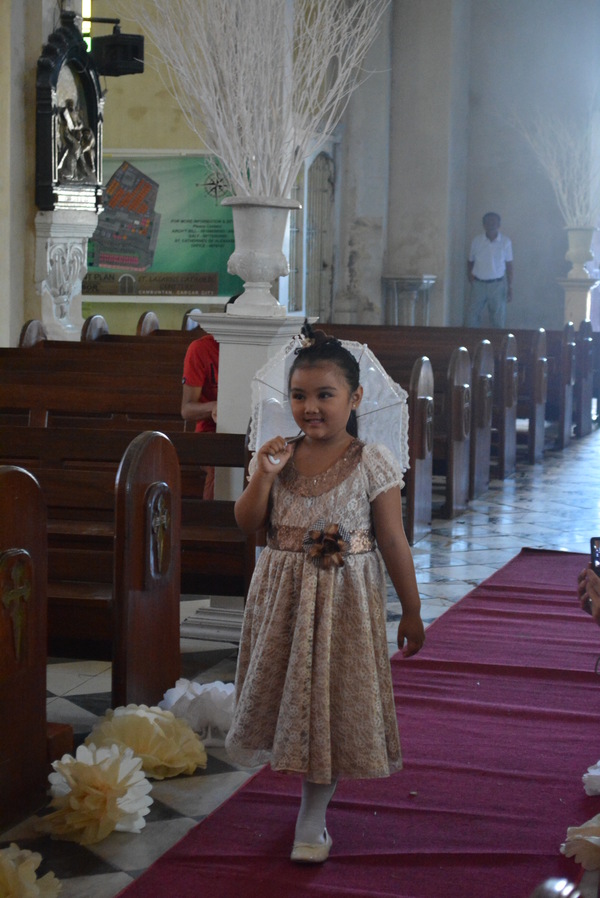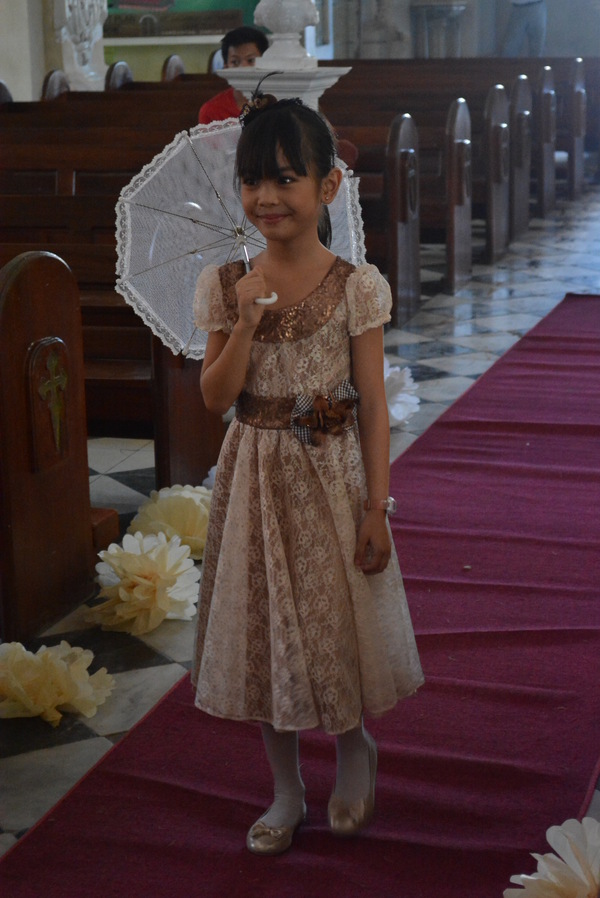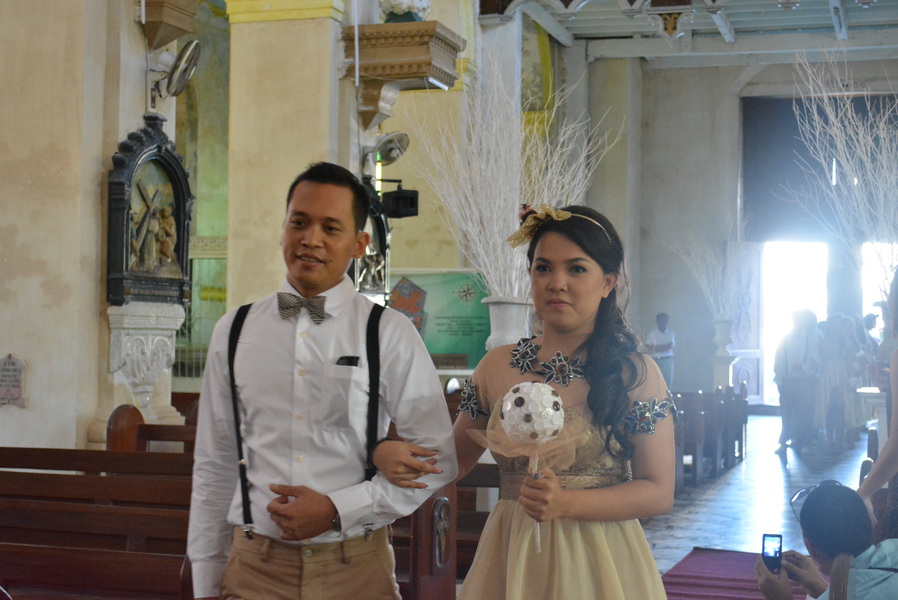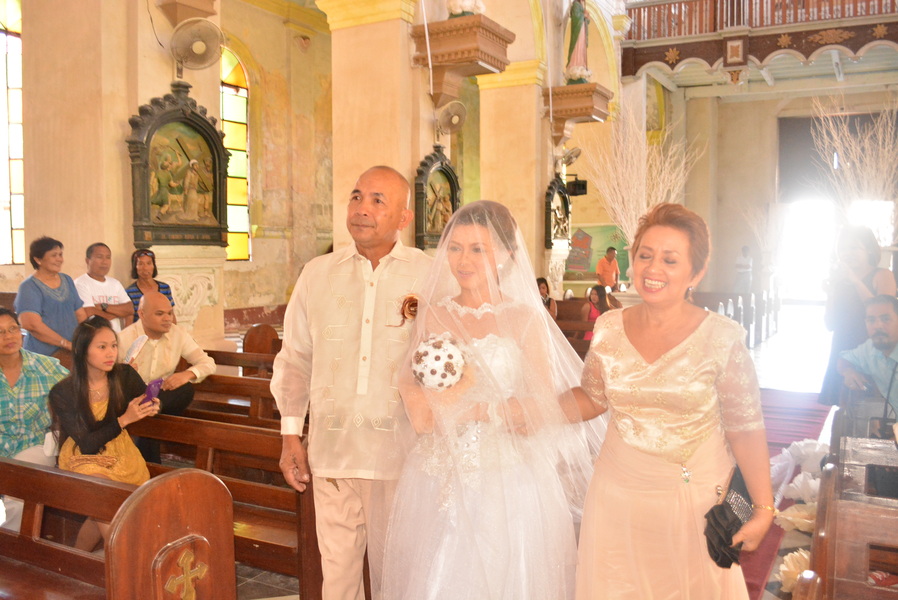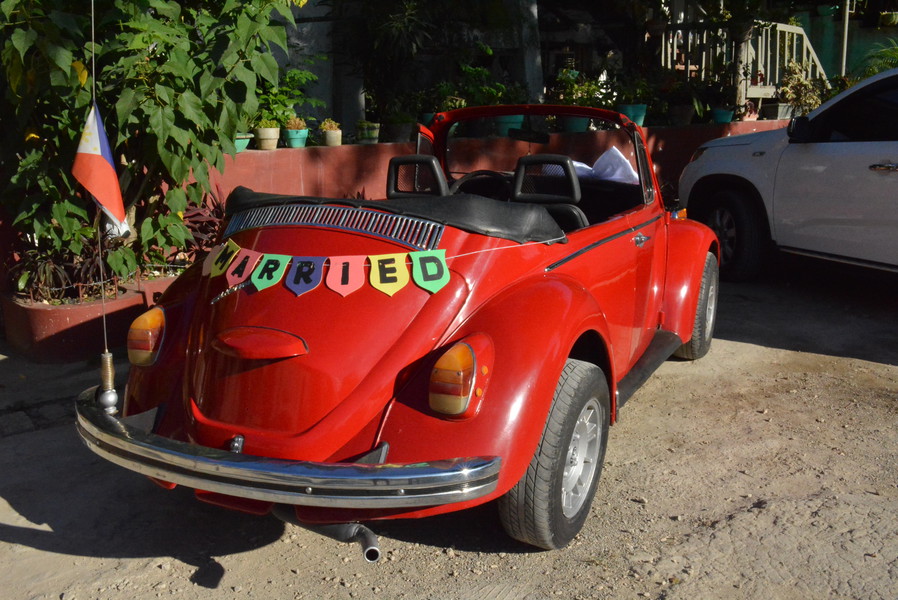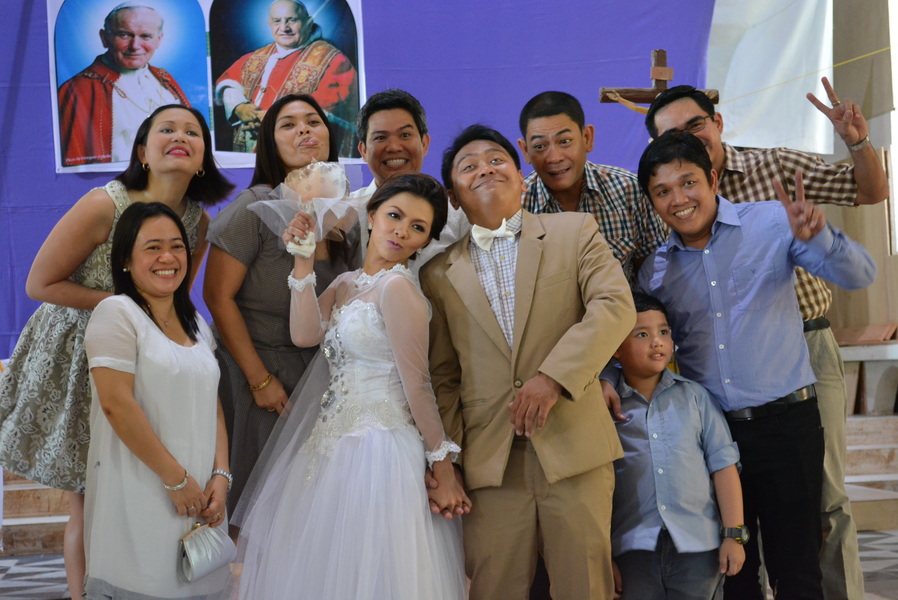 The place for the wedding reception was beautiful. They rented out the place although they just actually used the big front yard of an old ancestral home about three minutes from the Church. Unfortunately, parking space was not well planned so guests with cars had a hard time getting in.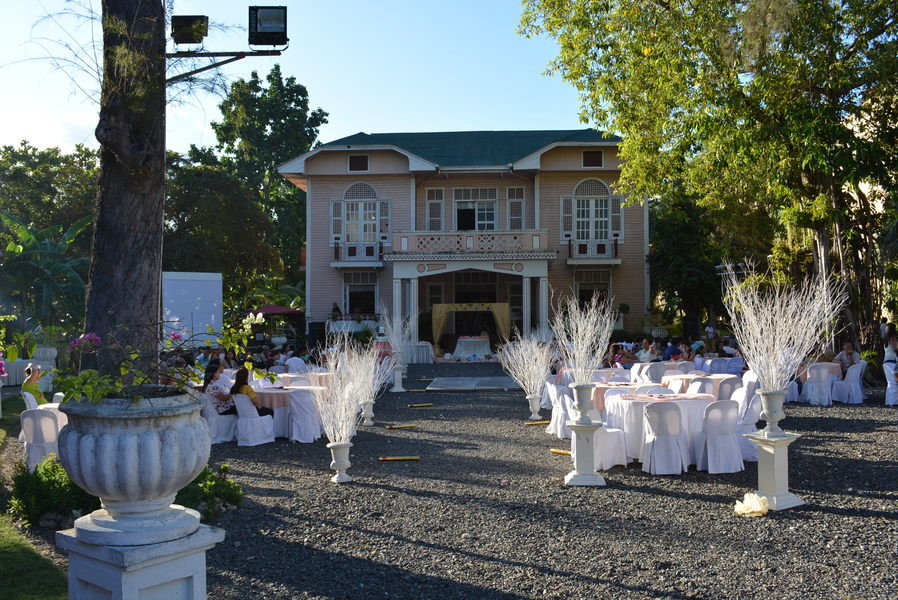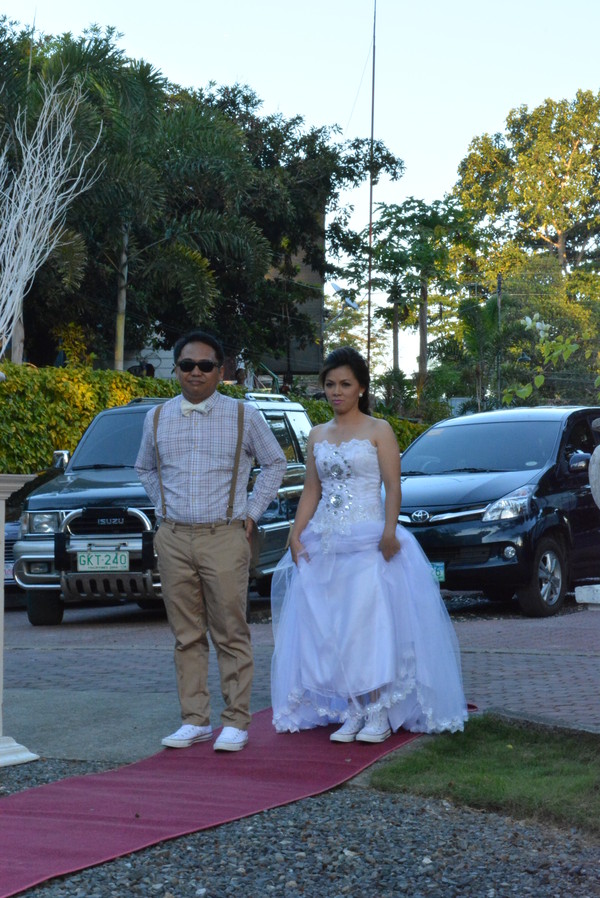 And would the Little Miss want to miss out on the fun? Of course not!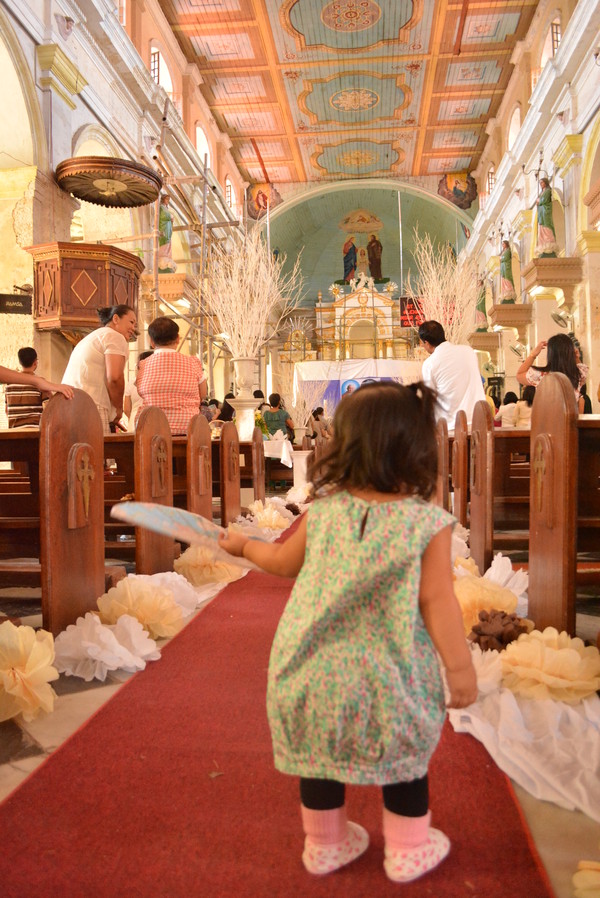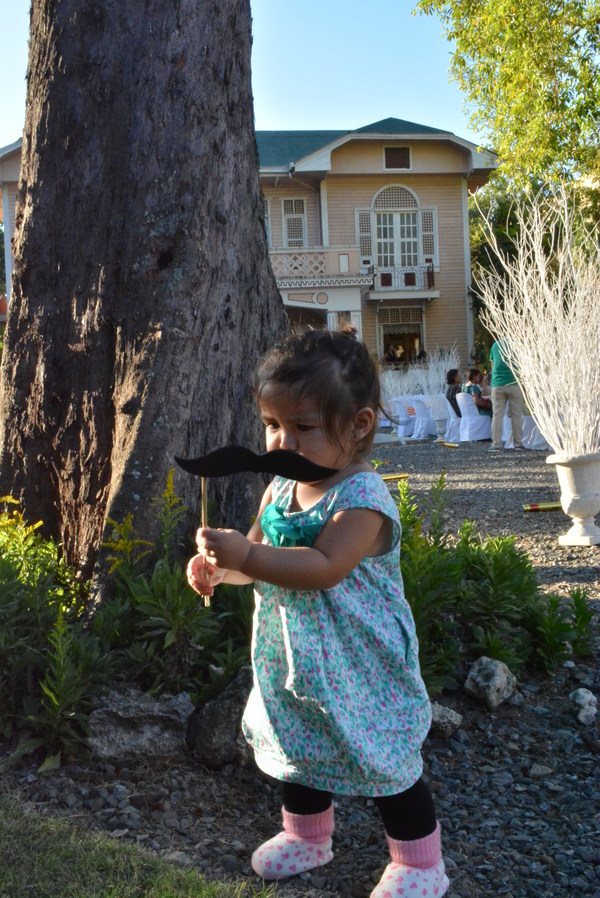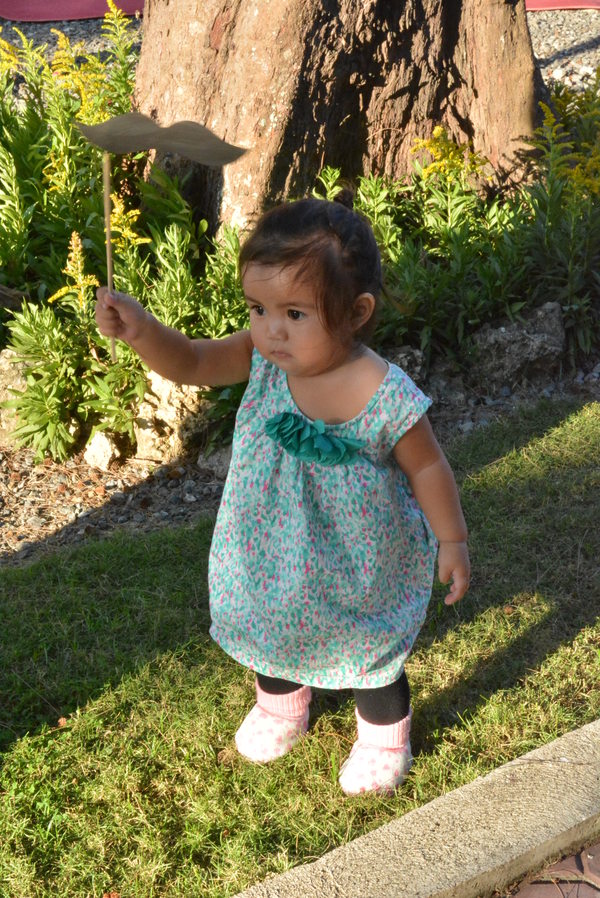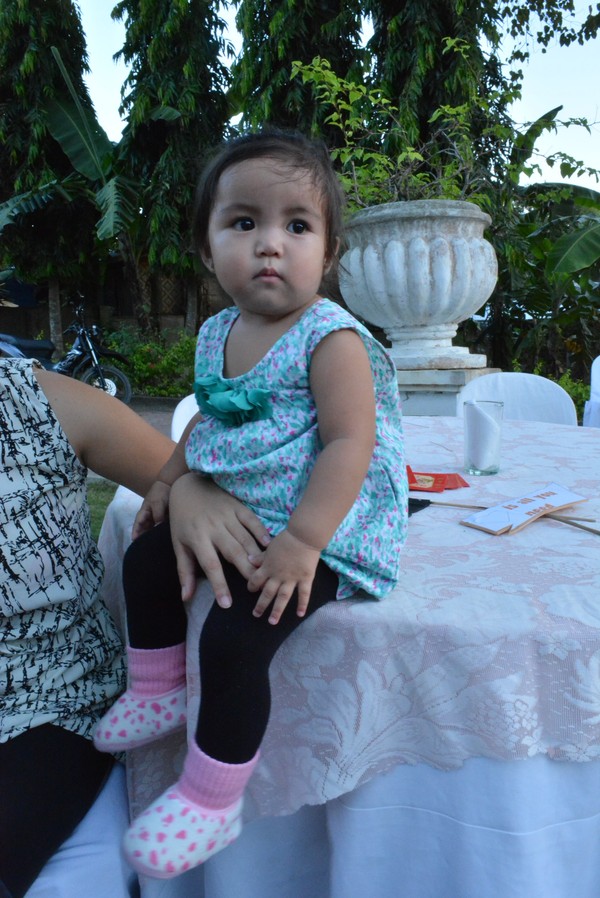 I won't deny that I cried buckets – okay maybe just a few cups – as the bride walked down the aisle. I think I did too when my sister-in-law marched at her own wedding with my brother waiting at the altar (and then separated about a year later haha). I'm hopeless romantic like that.
The partner insisted though that I was simply frustrated at not getting my wedding ahead of the baby. Armf. Not really. Besides, I now have a clear picture of how I want my own wedding to be. I'm still at a crossroads with my faith but I'll cross that bridge eventually. Hmmm. I do know I want a lesser crowd so it's less stressful and I want it DIYed at the front yard of our own house, too.
And yes, there are no immediate plans, thank you. We will cross that bridge, too, when we eventually get there. We just want to make sure that we are both prepared in all aspects. I'm not ready for it just yet and I don't think the partner is either, despite us living in already. Duh. We need to be practical and start thinking of the baby first before thinking about what other people might say at our setup. It's our life, is it not? And we can't please everyone.
XX
____